Thursday, 16 August 2018 | Admin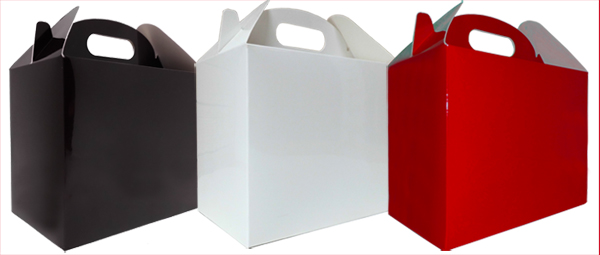 These fabulous Gable Boxes have been long awaited, and we now have them available in Glossy White, Glossy Black and Glossy Red. The measurements are 17cm wide x 10cm wide and 14cm high.
Monday, 4 June 2018 | Admin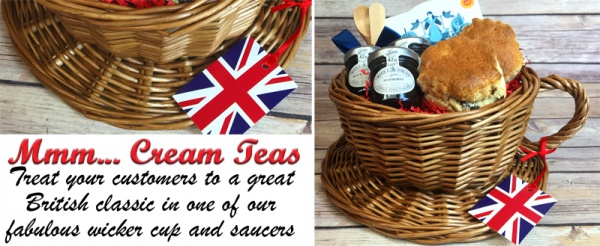 Our Wicker Cup and Saucers are a great novelty gift basket. Ideal for speciality teas and coffees or an indulgent gift pack. These baskets come in 3 sizes, are extremely durable and have a warm brown finish. Why not treat your customers to cream scones or sprinkle some seeds and use as a planter instead!
Sunday, 18 February 2018 | Admin
Always popular, our superb wicker shopping baskets with folding handles are ideal for shop use and look great stacked onto one of our made-to-measure stands. There's plenty of space for your customers to use, without it being too large and cumbersome. They also make great gift baskets, filled with goodies and wrapped beautifully. All of our wicker shoppers are available in natural and vintage brown, and come in two sizes.